We paddle almost year-round, and all are welcome!
Please sign our waiver prior to coming to your first practice.
What to expect:
– To get wet
– Facilities to change into dry clothes post-practice
– Use of team paddles, use of team PFDs (when outdoors)
– A warm-up of basic exercises to improve strength and flexibility
– A cool-down and stretch-out
– One-on-one attention and training from our coaches
– If you've never paddled a day in your life, we will show you how!
Membership policy
The first two practices are for you to try out the sport and meet the team; there is no obligation or pressure to join at that time! For new paddlers, we offer the amazing option to join our team for one month for $40.
That will enable you to attend as many practices as you want.  We'll provide all the gear and the coaching and all the socializing you could ever want.  After that point, we hope you'll continue your journey with us by purchasing an annual membership, since the team's gear, boats, and space fees (such as pool rental) depend on these contributions.
---
Outdoor practices – Starting April 2016
Living Root currently holds its outdoors (spring-fall) practices on Nashua Street (near North Station) & Fort Port Channel (near South Station).
On the water, paddlers dress for the weather. It is typically colder and windier out on the water, and evening practices can get chilly fast. On Saturdays, sunscreen is a must. These practices last for two hours and include steady paddling, timing drills, strength training and race pieces.
When
April – October
| | |
| --- | --- |
| Tuesday | 6 – 8pm |
| Thursday | 6 – 8pm |
| Saturday | 10:00 – 11:30am |
| | |
** Attend as many or as few times per week–but the more, the better!):
Where
Tuesdays, Thursdays, Sundays:
Boston Rowing Center
88 Sleeper St
Boston, MA 02210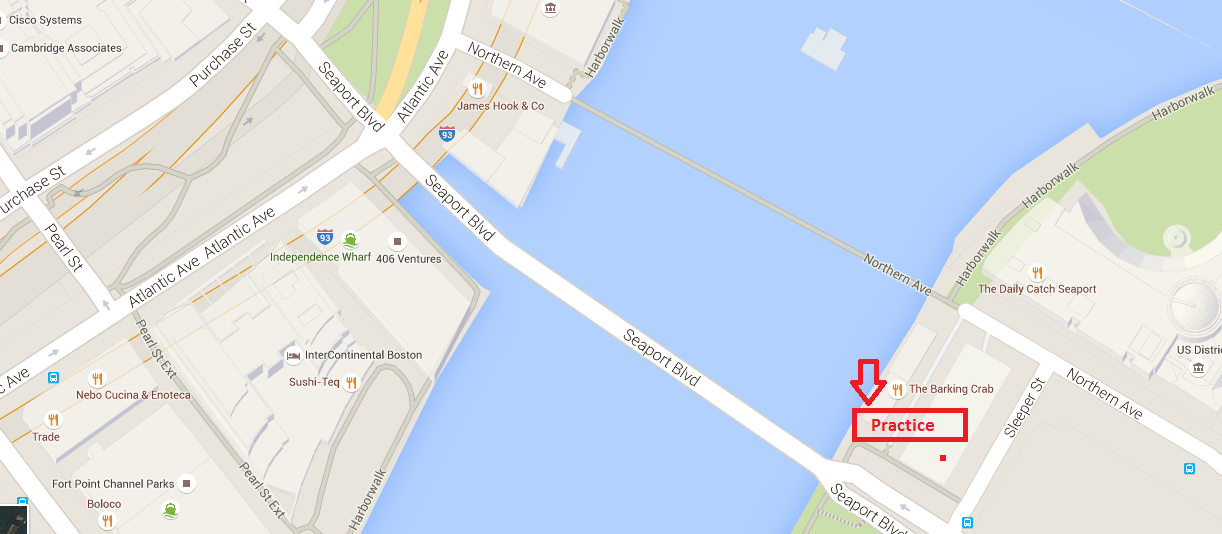 Saturdays:
(subject to change – please email us for the latest Saturday practice locations)
125 Nashua Street 
Boston, MA 02114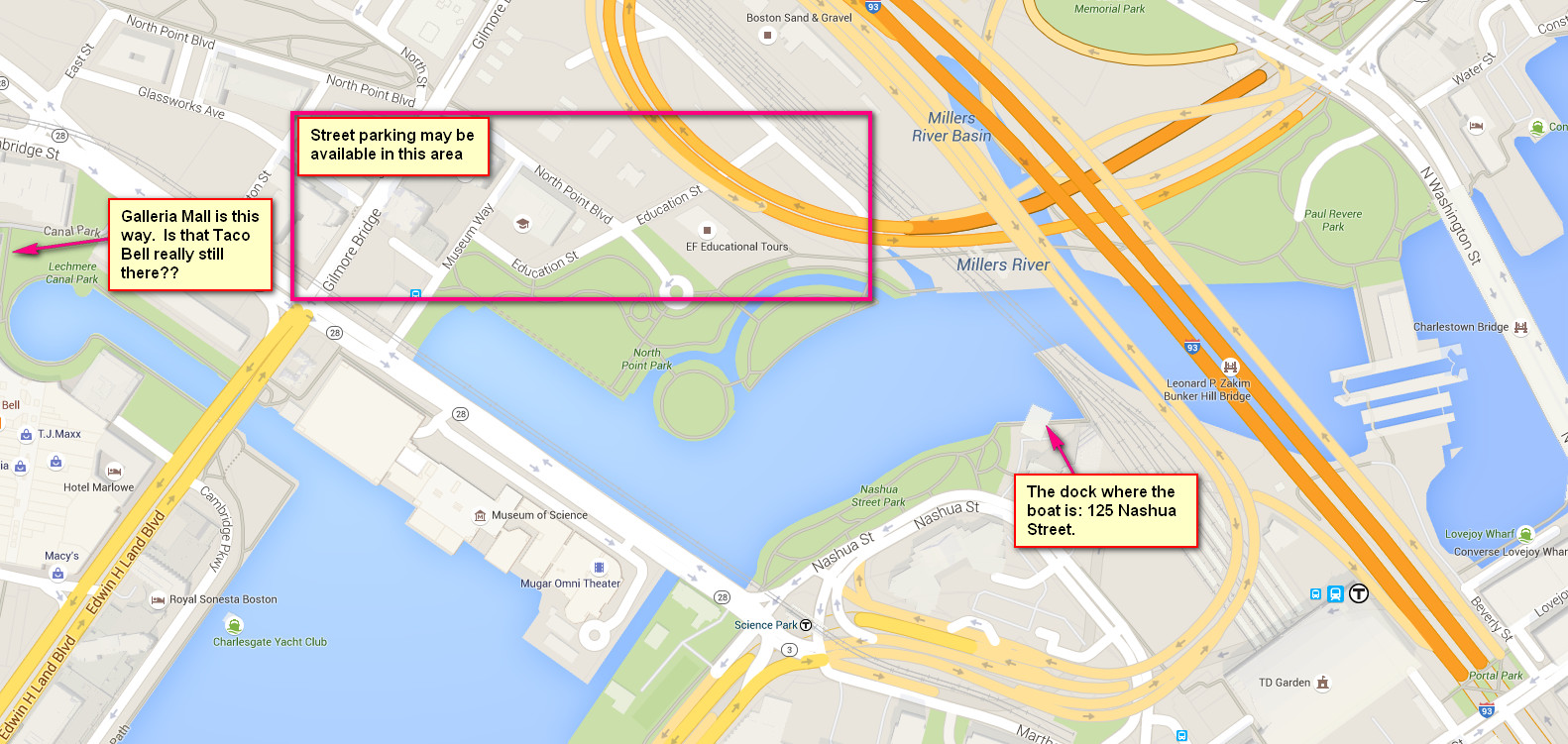 What to Wear
– non-cotton/preferably water-wicking clothing, weather appropriate (it can be a bit chilly in spring/fall)
– flip-flops or water shoes
– optional: paddle gloves
What to Bring
– water bottle
– optional: paddle gear (paddle, butt pad, etc.)
– sunscreen (and sunglasses/hat if you'd like)
---
Pool Practices – Beginning January 2016
In the off-season, we stay in shape by simulating a dragon boat by positioning ourselves on the side of an indoor pool pool, paddling in the water.
When
January – April
| | |
| --- | --- |
| Tuesday & Thursday | 7 – 9pm |
| Saturday | 9:00 – 10:30am |
*Please note that due to scheduling conflicts at the pool, we may not practice every Thursday/Saturday. Please check our calendar for this week's schedule.
Where
JFK Elementary School pool
5 Cherry Street
Somerville, MA 02144
To access the pool, go through the basketball courts and up the stairs to the rear door (which is technically off Sartwell Ave.). Pool is on the lower-most level.
What to Wear
– non-cotton/preferably water-wicking clothing for warm climates (the pool area is warm)
– flip-flops/water sandals (for walking from the locker room)
– optional: paddle gloves
What to Bring
– water bottle
– padlock for locker, if you want to lock things up