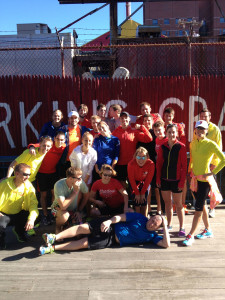 Tired of tip-toeing on tight ropes? Seen one too many human knots never untangle? If you are looking for a fun and unique team-building experience but want to try something different, we have just what you need to get your group in sync. Boston's Living Root Dragon Boat offers a one-of-a-kind opportunity to leave behind your team's daily routine and enter the world of this competitive paddling sport, with its origins in ancient China.
Dragon boat racing requires all hands on-deck. Each boat holds up to 20 paddlers who must paddle in perfect synchronicity to move efficiently and effectively. Paddlers must pay precise attention to a steerer in the back and drummer in the front who will guide them down the course, towards their goal.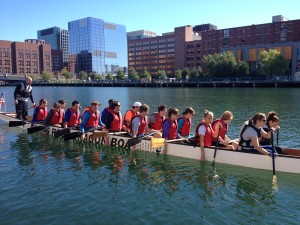 A typical session includes a brief introduction to the history and concept of dragon boating, safety lesson, group stretching and paddling instruction. Once your group is in the boat and on the water, we offer custom challenges to meet your group's needs.
Coming together as a team, coaching and racing as an effective dragon boat encourages communication, creative thinking, flexibility, and grit. It is a perfect laboratory for building camaraderie and cohesion so your organization can meet its challenges.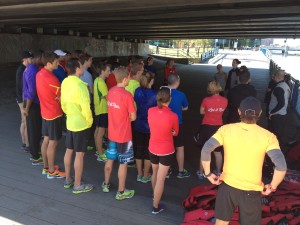 Contact us today to learn how you can book your next team-building event with Boston's Living Root Dragon Boat.